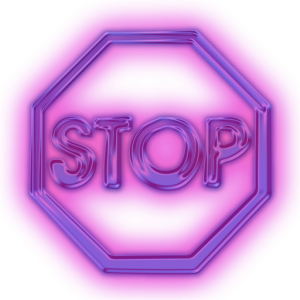 Spending hours in the bathroom on your ridiculous skin care & makeup regimen. You know, the one that makes The Kardashians look...low maintenance.
Living in fear of social situations, thinking there's no way EVERYONE isn't staring at your horrible complexion & wrinkled skin.
Avoiding sleepovers OR making sure you are the first one up! Using your ninja skills to sneak into the bathroom, just to put concealer on your face, because even YOU can't stand the sight of your skin.
Do you finally want to end this frustrating battle with your skin so you can step into your spotlight as the strong, courageous, sexy woman you were born to be?
Please know that you did not end up here by accident.
If you've read my story, you know that my own struggle with problem skin decimated my self-esteem; it made me doubt my attractiveness and, more important, my sense of worth.
It wasn't until I harnessed the mind-blowing magic of proper nutrition to clear my skin, researched (like Nancy Drew, for real) and selected an amazing skincare line—and then got all MMA on the emotions that were lagging behind—that I found my own spotlight.
I took on the trial and error so that you don't have to. I can get you on the road from Blah to Bombshell in as little as 90 days.
Your Body is a System; Skin is Not Isolated
Many of us, including me for many years, tend to compartmentalize our wellness: nutrition in one compartment, fitness in another, beauty in another, emotional and spiritual wellbeing in yet another. In our quest for health and beauty, we tend to focus on only what we see and want to change externally.
As the Skintritionist, I advocate a complete solution with all the pillars: internal (nutrition and detoxification), external (skincare products), and psychological (beliefs that define what you see in the mirror). To divide these pillars and work on the skin in isolation is a very fragmented approach.
The beauty industry would like you to believe that applying "perfectly formulated" creams and serums in just the right sequence can heal problem skin and keep you looking 'Forever 21' 😉 While there are excellent products on the market that support skin vitality, using them alone is like treating a burst appendix with a new lipstick.
My Approach
My approach is to work simultaneously with your inside and your outside to harmonize your body systems for glowing skin.
I do the detective work with you to pinpoint what foods or environmental factors your body is reacting to and help you kick them to the curb like the street-trash they are. I help you replace problem foods with healthful options so that you don't have to stumble through the "great, what do I eat now??" phase.
For the outside, I use an exclusive, comprehensive skin-type questionnaire to determine your exact skin type and recommend effective organic products that make your skin feel like it's relaxing on a beach in St. Tropez (under a sun-protective umbrella, of course).
And, if you dare, I will help you bring all of this together by taking a look (a non-threatening look, I promise) at what emotional holdbacks are keeping you from standing in that spotlight.
Not in my area code?
Not to worry. I work with women all over the US.
Although I can't personally give them a Skintrition treatment.
That is only one small piece in my "Get you GLOWING" tool kit.
My passion and purpose is to empower women to make excellent skin and wellness care decisions.
Once you experience a Skintrition Assessment and know your personal skin profile, together we will decide which treatments to have done local to you (if any) and create the best plan for your individual needs.
Many times, simply transitioning to my customized skincare regimen and applying easy to follow lifestyle and nutrition recommendations creates immediate and dramatically improved results.
How I Can Help You Get "The Glow"
Skintrition Discovery Session
Not sure where to start? In this powerful session you will uncover what's been stopping you, slowing you down or keeping you from loving the skin you're in.
Develop a powerful vision for your Inner Beauty Bombshell Makeover & get crystal clear on a step-by-step plan to create a complete transformation in 90 days or less.
*(30 minute appoitment by phone only)*
Skintrition Assessment Package $75
Your FIRST STEP toward flawless skin:
The Skintrition Assessment is a comprehensive look at your very unique personal skin type profile. Providing you vital information as to how and why your skin acts the way it does. The real reasons you haven't gotten the results you desire so far. Most importatnly, which very specific ingredients & procedures your skin will and won't respond to and how to get lasting results. Finally!
Package Includes:
1 (40 min) 1:1 Call (after your Skintrition Discovery Session)
Comprehensive Online Skin Analysis Questionnaire
Customized Regimen derived from exclusive Clinical Organic Skincare lines.
Lifestyle & Nutrition solutions to support your unique skin type and desired results.
BONUS: Transformational Nutrition Recipes - Over 20 mouth watering (Quick & Easy) recipes to support the health of your skin from within.
*Available to local & out of state clients*

Customized Gemstone Treatment $110
Includes:
(1) Customized Gemstone Treatment
During this corrective skin care procedure your skin will receive powerful bioenergized infusions of diamonds, sapphires, emeralds, and gold. The customized treatment starts with deep cleansing, steaming (skintype permitting), and a gemstone peel. This is followed by the application of masks prepared from scratch for the specific needs of your personal skin's profile. Enjoy the powerful benefits of precious stones which have been used for centuries for enhancing beauty and wellness. Amplify cell energy, tightening & brightening of the skin, soothe eyes & reduce puffiness. Improve elasticity and releases tension carried in the facial muscles. Get ready to GLOW!
*(Treatment for local clients however, customised gemstone products can be shipped anywhere)*
Give The Gift Of Glowing Skin
All Gift Certificates are valid for Skincare & Nutrition Supplementation, Spa Services, or Coaching Packages offered by The Skintritionist.
*(Redeemable for both local & online experiences)*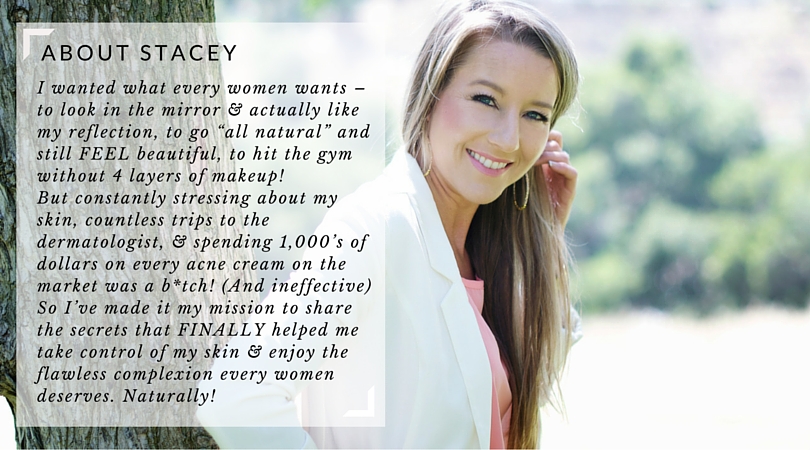 "I've never seen anything like what Stacey has to offer and I'm so grateful I said yes to myself." - Sarah
Before I started working with Stacey to improve my skin, my face was an ongoing roller coaster of acne and scarring. It was a never ending battle that left me feeling insecure and self-conscious, constantly. From one week to the next no matter what I did I could not get a true grip on my acne. I didn't like what I saw in the mirror and as a result stopped loving myself.
Doing her reset program & getting treatments done by Stacey has been an incredible experience that changed my skin and my life. I've learned so much! As a result, my life has changed for the better as I've begun to truly love myself from the inside out. This has carried over into many areas of my life including relationships and my career.
I've never seen anything like what Stacey has to offer and I'm so grateful I said yes to myself. She has a heart of gold and offers truly innovative techniques. What began as a quest to heal my acne...actually ended up as a gift that healed my soul. I'm forever grateful and highly recommend her, thank you Stacey!
-Sarah Davis
Sugar & Lashes
"Literally overnight I saw an immediate improvement in my skin! People cannot believe that I'm almost 40 years old!" - Lori-ann
Before working with Stacey, I was uncomfortable standing close to anyone or being on video because my skin was in such bad condition. I was holding myself back in my business because I was too embarrassed by what my skin looked like.
Using natural, non-toxic skin care was important to me, so I was using only coconut oil to moisturize. Little did I know that for my skin type, that was the worst thing I could do! My skin was a flaking, blotching mess!
Stacey helped me by taking the time to get to know my skin and my stresses. She made recommendations for skin care based on my skin type, the climate I live in, and what products I would actually use on a regular basis!
Literally overnight I saw an immediate improvement in my skin! Now, my skin is smooth, even toned, radiant and glowing. People cannot believe that I'm almost 40 years old! They think I'm in my mid 20's.
Not only has the skin care helped, but also nourishing my skin from the inside with the foods Stacey has recommended for the most healthy skin possible.
I no longer shy away from talking to people and my skin illuminates on camera. I'm booking talks and video interviews on a weekly basis. My business is blooming because I have the confidence, inside and out, to be seen.
I highly recommend Stacey to women who are struggling with any kind of skin and confidence issues. Not only does Stacey help you look and feel beautiful on the outside, but most importantly, she helps you become healthy and feel beautiful on the inside!
-Lori-ann Cunningham
Music Health Coach
"My stomach problems disappeared completely and a glow returned to my previously drab and dehydrated skin."- Hannah
Realizing that what I put in my body is one of the most powerful influences on my health, I decided to fix it. After only two weeks I had learned about foods I saw regularly in the grocery store, but that I had never recognized the value of or known what to do with. I went from a stressed-out and fatigued coffee-aholic to a tea and decaf coffee drinker with energy to spare. My body felt lighter and I felt more comfortable in my skin. My stomach problems disappeared completely and a glow returned to my previously drab and dehydrated skin. I quickly came to actually understand why eating certain foods made me feel better, while eating others caused problems. As a bonus I became a capable cook and found a connection with my food that I had never understood before.
If I had not had someone there to hold me accountable I never would have completed this transformation. And a lifestyle transformation is exactly what it has been. I cannot recommend these programs enough!
- Hannah Bassett
"Literally after only one week I could see my skin healing and taking on a more youthful glow!" - Sheree

I am so glad I decided to get a Skintrition Assessment and a series of treatments with you. My skin has never looked this good!
Since as young as 14, I can remember dealing with skin issues. I feel like I've tried so many products and I'm so happy that I now have one that works! About 6 months ago I told myself I want my skin to be to the point that I only need to wear a tinted moisturizer. I've never felt comfortable leaving the house without makeup.
Now I can proudly say, I feel confident leaving my house with little to no make up, and I only use tinted moisturizer!! Through my process with Stacey, I experienced drastic results in such a short time.
Literally after one week I could see my skin healing and taking on a more youthful glow. I've gotten so many compliments on how great my skin looks! Thank you for taking the time to evaluate and help my skin, and continue to improve it Stacey!
-Sheree Ramey
Flowers By Sheree
"Stacey gave me a complete skin analysis including dietary recommendations specifically tailored to my skin type." -Stephanie, ND
I was experiencing some major stress and my skin kept breaking out, so I turned to The Skintritionist for some much needed help. To begin with, Stacey gave me a complete skin analysis including dietary recommendations specifically tailored to my skin type. Being a naturopathic doctor, that is a huge win in my book because I'm all about tailoring the treatment plan to the patient!

I kind of knew I had sensitive skin, but didn't realize which ingredients were triggers, and what exactly I sould be avoiding interally and externally. And after years of slathering coconut oil all over my face, a big no no for my skin type, I stopped that and started to notice some major improvements.
On top of that, I also thoroughly enjoyed my series of weekly facials with Stacey in which I started to notice drastic improvement. Such a treat to be pampered by her! The breakouts cleared up and my skin felt so much smoother. Stacey uses top of the line skin products in which she recommends specific products for your skin. All natural, organic products.
I am so thankful for Stacey's recommendations and treatments. She really provides a comprehensive treatment service like I've never had before. I would recommend Stacey to anyone looking to take their skin care to the next level!
Stephanie Marie, ND
Skin SD, A Naturoptaic Clinic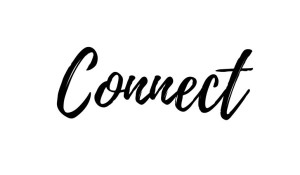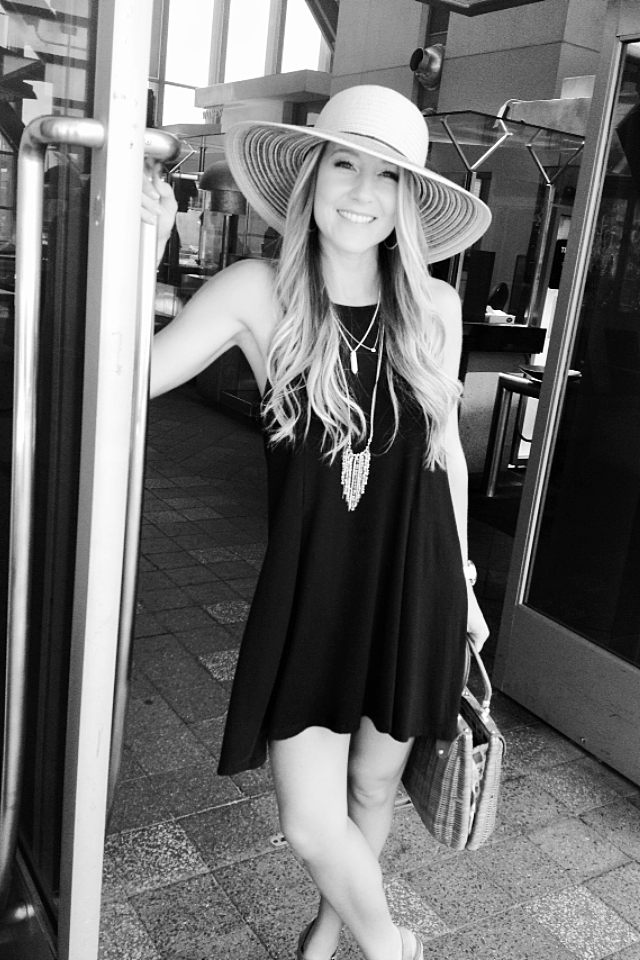 Have a juicy question?! I'm all ears...